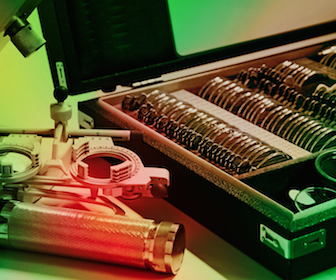 A brief history of Redmond Eye Clinic is presented.
Robert Johnson, MD founded Redmond Eye Clinic. Dr. Johnson, an ophthalmologist, had a thriving practice in Totem Lake. Around 1988, he undertook the establishment of another office in Redmond.
Office space was leased, equipment was purchased, and word started to spread. Unfortunately, months after opening the eye clinic in Redmond, Dr. Johnson passed away from cancer.
The clinic passed through a short period of limbo until, in 1990, Eye Associates of Seattle acquired the business and reopened the doors under its brand.
A few years later, in the early 1990s, Eye Associates of Seattle and Seattle Eye Clinic merged and renamed itself Eye Associates Northwest. At the time of the merger, the office, originally located in a medical building on 161st Avenue, was moved to its current location in Village Square on 85th Street.
Eye Associates Northwest, being a conglomerate of several clinics located in the Seattle area, rotated a number of excellent ophthalmologists, optometrists, technicians, and staff through its Redmond branch.
Some of the physicians and eye surgeons to have worked at the Redmond branch include Drs. Daly, Dirkson, Guzak, Hamby, Waltman, Kuntz, and Epley. In 2001, Eye Associates Northwest hired and placed, a new doctor in the Redmond clinic—Dr. Otten, a uniquely qualified optometric physician that could effectively handle the medical eye care the practice demanded.
Larry C. Otten, OD and Steve Guzak, MD worked for many years together at the Redmond branch, with Dr. Otten handling most of the clinical load.
After being an employee of Eye Associates Northwest for four years, in 2006, Dr. Otten offered to purchase its Redmond branch. Eye Associates accepted his offer and Dr. Otten renamed the clinic to its current moniker—Redmond Eye Clinic.
In 2007, Dr. Otten brought on board Laura M. Periman, MD, who graciously provided comprehensive ophthalmological eye care, with an emphasis in dry eye disease. Brian Silverman, OD, FAAO also worked at the clinic from 2010 to 2011.
After more than a decade of dedicated, compassionate, and thoughtful full-time service to his beloved patients, Dr. Otten finally consummated the sale of Redmond Eye Clinic, in October 2012, to Michael J. Vernon, OD, FAAO.
Dr. Vernon owned the practice from 2012 to 2017 and then sold it on January 1st, 2018 to his associated, Dr. Jeff Binstock, DVM, OD, FAAO and his wife, Dr. Kim Skyles, OD.
Both Dr. Binstock and Dr. Skyles bring to Redmond Eye Clinic their passion for medical eye care and vision care. They are constantly infusing the practice with new systems, technologies, knowledge, and products.
Drs. Binstock, Skyles, and the team at the clinic are happy to be of service to you.
Give us a call or make an appointment.  We take most vision plans and insurances.